Thursday, April 14, 2005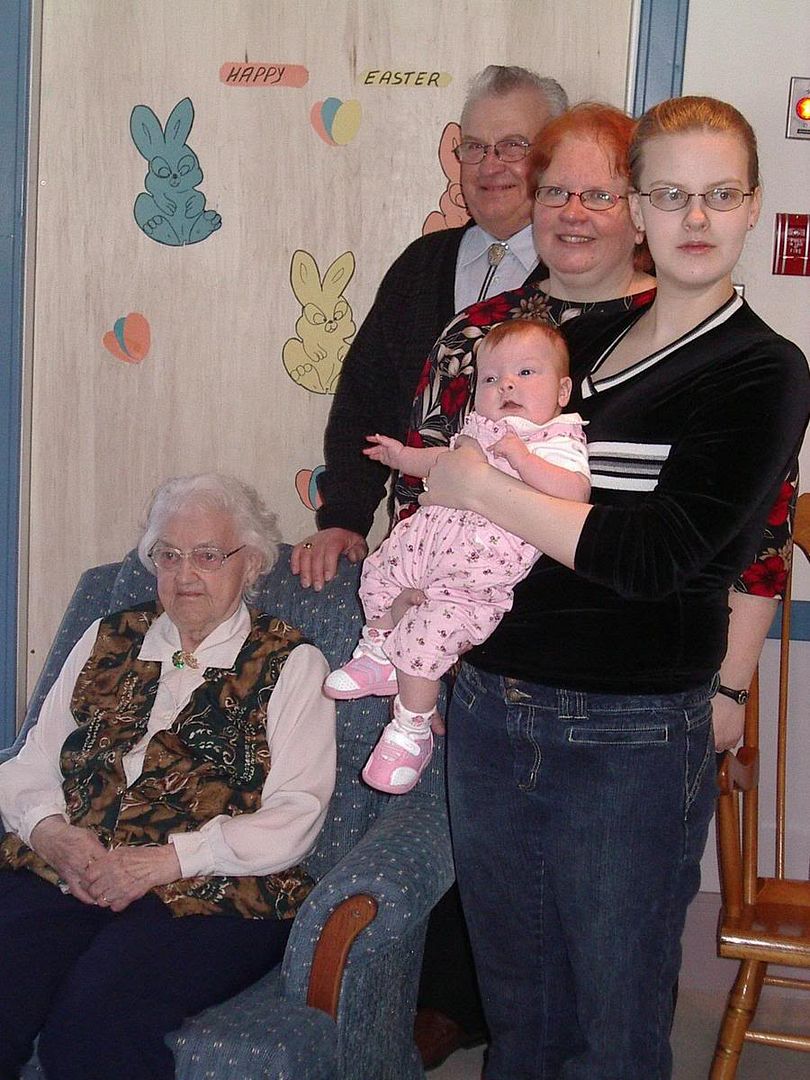 Remember to click on the image to see more pictures
Posted by

Dan
at 7:27 pm
No comments:

Wednesday, April 13, 2005
Tears - Hannah got her second set of shots on the 8th. I think I am more upset about the experience then she is. While she has probably long since forgotten about the whole thing, I am terrified of the next set. I feel like an absolute monster holding her leg still so they can cruelly jab her muscle with this horrendous looking needle. and not just once but three times. The health nurse also raised some concerns about the shape of Hannah's head. She may have to see a specialist, but I was supposed to get a phone call early this week, and so far the phone has been silent.
Laughter - Hannah laughed for the first time on the Monday (11th). Definitely a moment I will treasure for a long time to come. Once she figured it out she just kept on laughing over and over again for about five minutes. Each time she laughed she would just have this huge smile on her face. I think she shocked herself at the sounds she was making. She hasn't laughed again, but now that she has it figured out I am sure she will use it again when she wants to charm us into playing with her.
yard work - This one is pretty self explanatory, With spring comes yard work. We spent last weekend getting our yard ready for the summer. I raked while Dan pruned our apple tree and attempted to level the ground in the back of our yard where I am hoping to have a garden this summer. I was hoping to have one last summer too, so ask me again in August about my garden.
Posted by

Carmen
at 9:59 pm
No comments:

Saturday, April 02, 2005
Well somebody sure had been busy in the last few weeks...
Carmen planned a pleasant little surprise dinner party for my 25th birthday!
And what a dinner it was:
White Bean dip
Stuffed Mushrooms
Mushroom and Leek soup
Lasagna with Ceasar Salad
Gourmet French Vanilla ice cream strawbery and balsamic vinegar topping
Chocolate Mocha Cheesecake
If you think that this sounds like an elaborate meal, it certainly was! Even more incredible is that Carmen made EVERY dish from scratch. For those of you that missed out on the Mocha Cheescake: Boy did you ever miss out! Oh well, more for me I guess :)
Posted by

Dan
at 7:25 am
No comments: